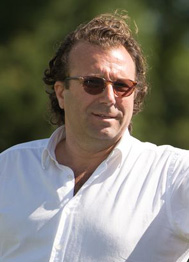 The remarkable story of Serip Groupe began in 1958. Joaquim Pires' father left the Salazar regime in Portugal and settled in France, where he began working in the construction of bridges, roads and tunnels. A few years later he and his family moved to Sainte-Maxime, where he resumed his original profession: the construction of villas.
Joaquim already knew from a young age that he wanted to study architecture. However, when he was 16 his family suffered a severe blow. His father had a serious accident and Joaquim had to leave school prematurely. Young Pires was not discouraged and at the age of 19 he founded his first company. His father, who had recovered from his accident, was his first employee.
The first contract Joaquim secured as an entrepreneur was the construction of a villa of over 150 m2. This was the beginning of a long and successful career in which Joaquim Pires designed and built hundreds of villas, offices, garages, gardens and parks.